Parnashavari is one of the 21 Taras, and she is invoked

against infectious diseases.
She is dressed in green leaves and as a Shavari is a member of one of India's ancient indigenous peoples.
………….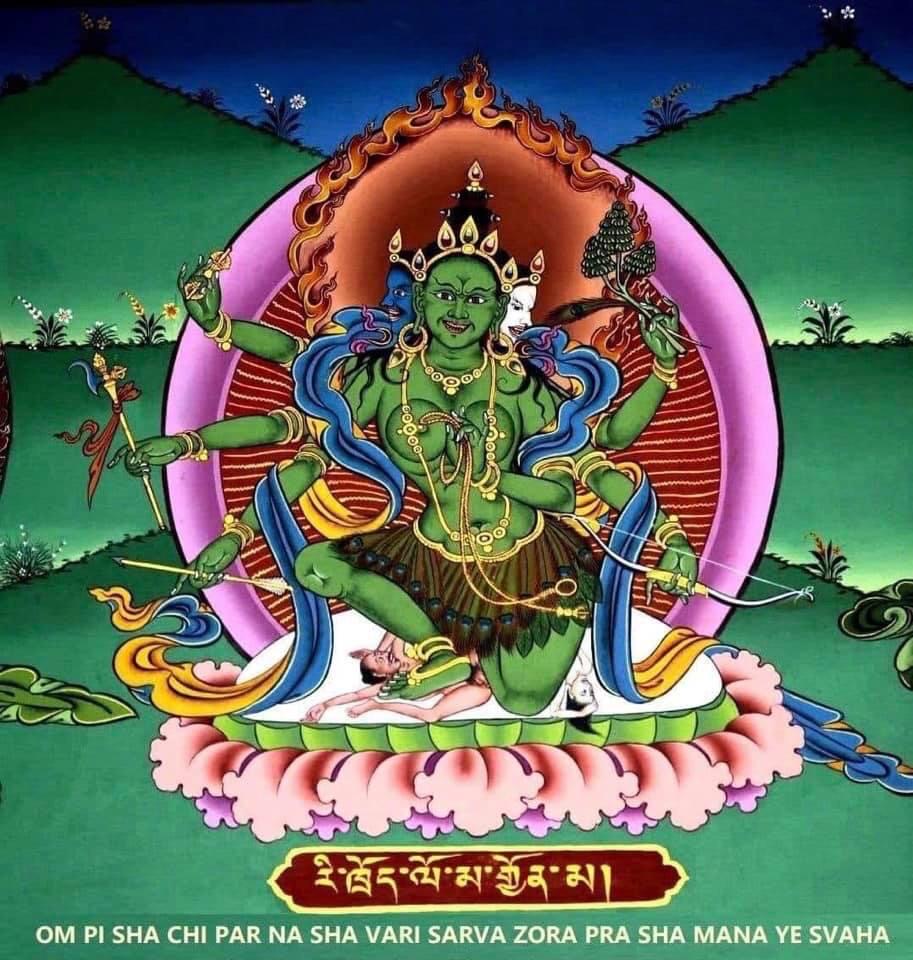 .
In order to give us his boundless support, His Holiness who has confined himself                           at Druk Amitabha, has sent this messages for all to read:
« What is taking place today is the result of our collective karma and its source is to be found in the lack of respect we have for our planet and all sentient beings, including animals.
This is a fact, and one should have no fear, but on the contrary trust in the Dharma, practice, pray to the Three Jewels, perform the practices of Tara, Guru Rinpoche, Riwo Sang Tcheu and the prayer by Thangtong Gyalpo, bearing in mind that we are doing so for the sake of all beings.»
"Reckless human behavior has resulted in the destruction of nature and our poor animals. For thousands of years, nature has been begging us for kindness and reciprocity. Now that we have been forced to step down off our usual roles that pollute and destroy other beings, the world is suddenly able to begin healing again. Although we are all suffering immensely from this coronavirus, look how much we can learn about our impact on the world. This is an encouragement for all of us to contemplate and give thanks to nature, to animals, and to the humbling lessons we can learn from this health crisis."
"
I become speechless when I think of this coronarvirus. True teachings of Lord Buddha come at a practical level. Now, it's time to practise renunciation and also it's time to generate the understanding of impermanence, no matter who you are and what sort of lifestyle you may have. No choice! We always think about ourselves as being superior over everything, especially all the poor animals. It's no longer reality anymore. Our negative actions that harm animals have created
the conditions for illness and harm to our own bodies. Now, it's time to contemplate on the teachings of nature and not just the Buddha. It's time for us to respect the law of nature and the right of all beings! It's never too late unless we are suicidal by nature.

"
"We always go around the world to introduce people to the interdependent nature of our existence and how we should respect co-existence with nature, by giving oral teachings and by setting examples of the humanitarian activities of Live to Love. But very few have bothered to listen. Now the COVID-19 pandemic has put the fear of death in all of us – from heads of states to the poor homeless people on the streets. Death is a natural process of life, but hardly anyone feared it as much as they do now during the panic caused by COVID-19.
Following the cancellation of international flights and the closure of factories in China, our pollution levels have dropped. Dolphins are returning to the coasts of Italy after the closure of cruise ships, swans are appearing in the canals that were once populated by gondolas. In Singapore, otters are roaming freely. These are just a few examples that show us how human greed has disrupted the natural balance of coexistence between nature and humans, and how nature is now reclaiming its space.
The lesson we can learn from the COVID-19 pandemic is to respect the law of nature and the philosophy of interdependence. It gives us – people of all political hues, creeds and colour – an opportunity to come together and join hands. Not only to fight this pandemic, but to also restore the natural order for a better, safer, and healthier future for the coming generations."
His Holiness highly recommends to strictly abide by the confinement instructions implemented by our respective governments.
We must be very disciplined.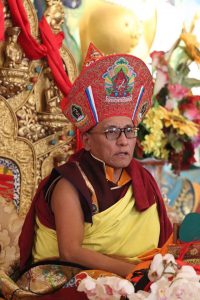 .
.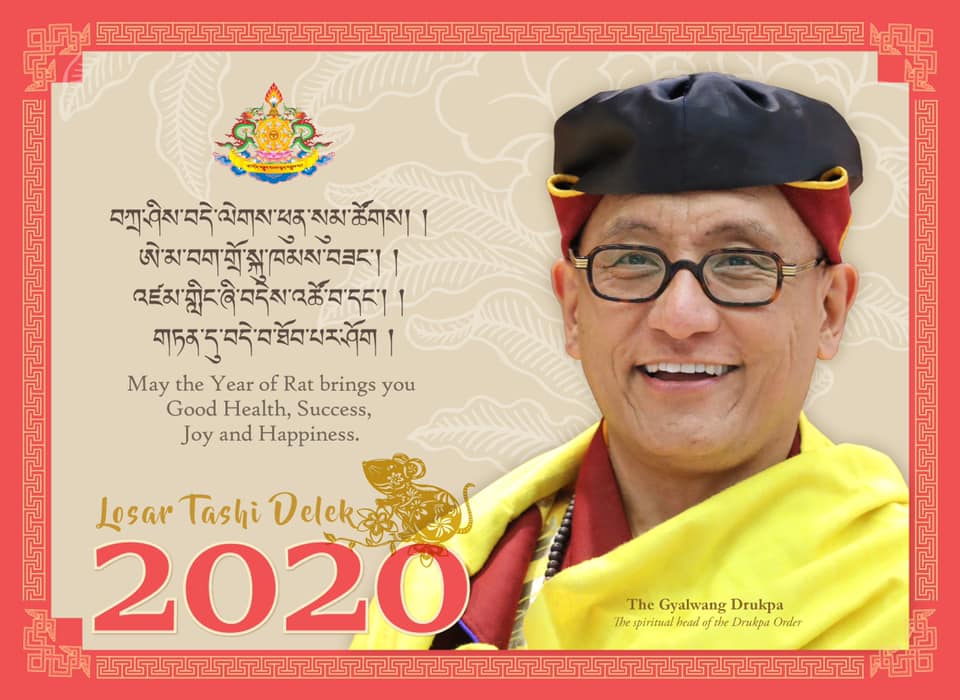 Das Jahr der Eisen Ratte 2020
…………………………..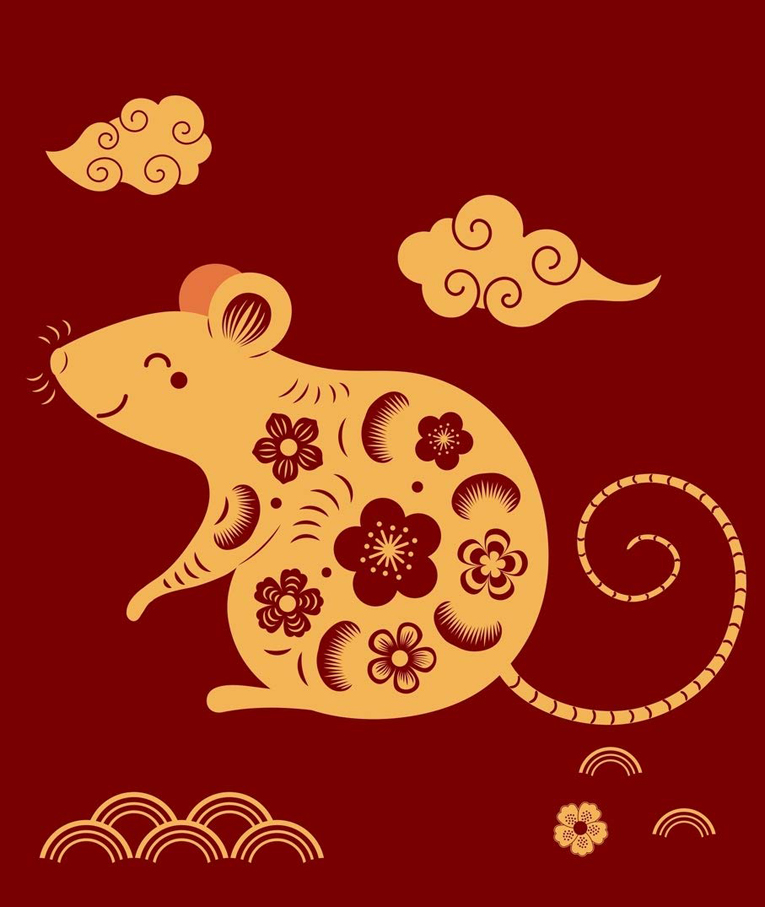 .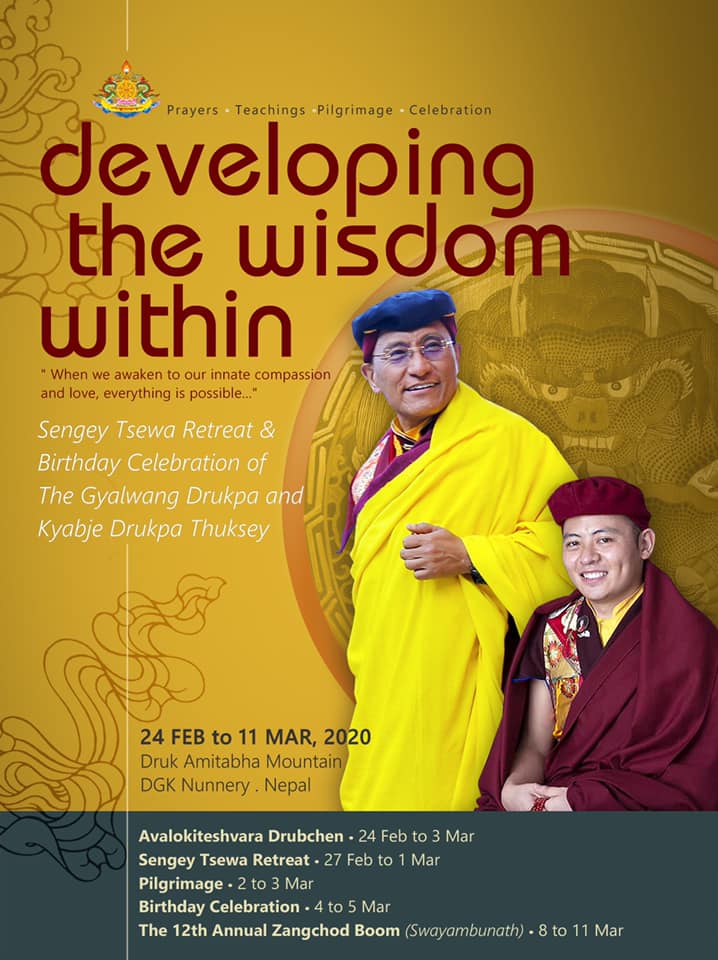 ANNOUNCEMENT: Due to the tragic outbreak of the coronavirus, the Sengey Tsewa Retreat and Birthday Celebration scheduled for March 2020 will be postponed indefinitely for safety reasons. A special puja begins today at Druk Amitabha Mountain Nunnery, praying for the swift recovery of all beings to a state of health and harmony.
.
05.02.2019:
A message from the Gyalwang Drukpa:
It has been quite a few years since I last celebrated the Lunar New Year with my students, friends, monks and lay people here in Dali Gonpa (officially known as Druk Sangling Choeling Monastery). I feel very blessed to be able to conduct the seven-day MahakalaDrupchod together with the second Drukpa Thuksey Rinpoche for dispelling obstacles to benefit the world.
It's truly amazing to have all the yoginis (female practitioners) and yogis (male practitioners) from different retreat places of the Himalayan regions of Ladakh, Kinnaur, Lahaul Spiti, Sikkim, Nepal, Bhutan, and other parts of the world joining this Drupchod. The rarity of this kind of gathering has to be appreciated from the depth of our heart, and the virtues accumulated are dedicated to the benefit of all sentient beings and the world at large.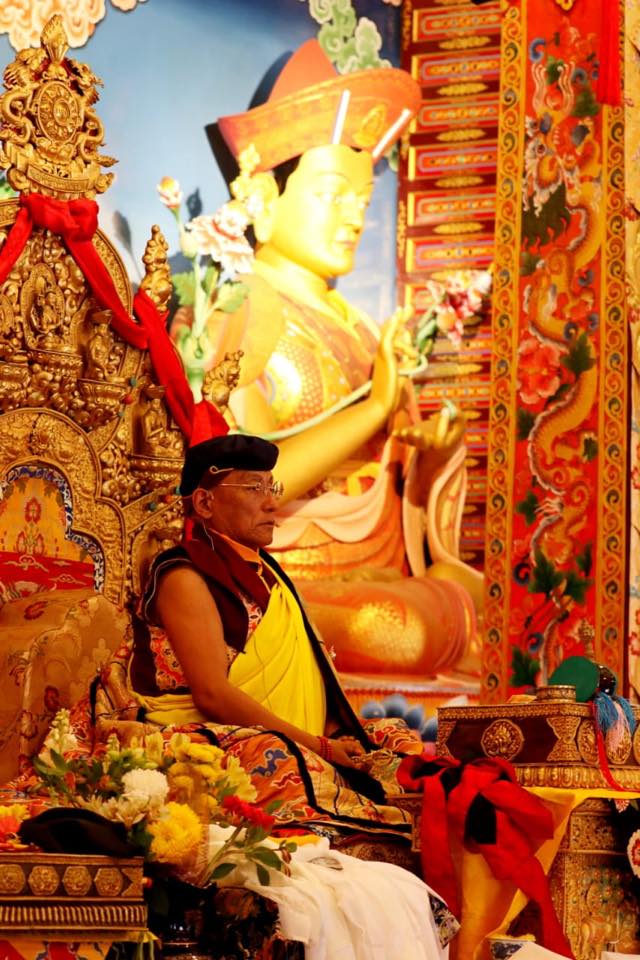 .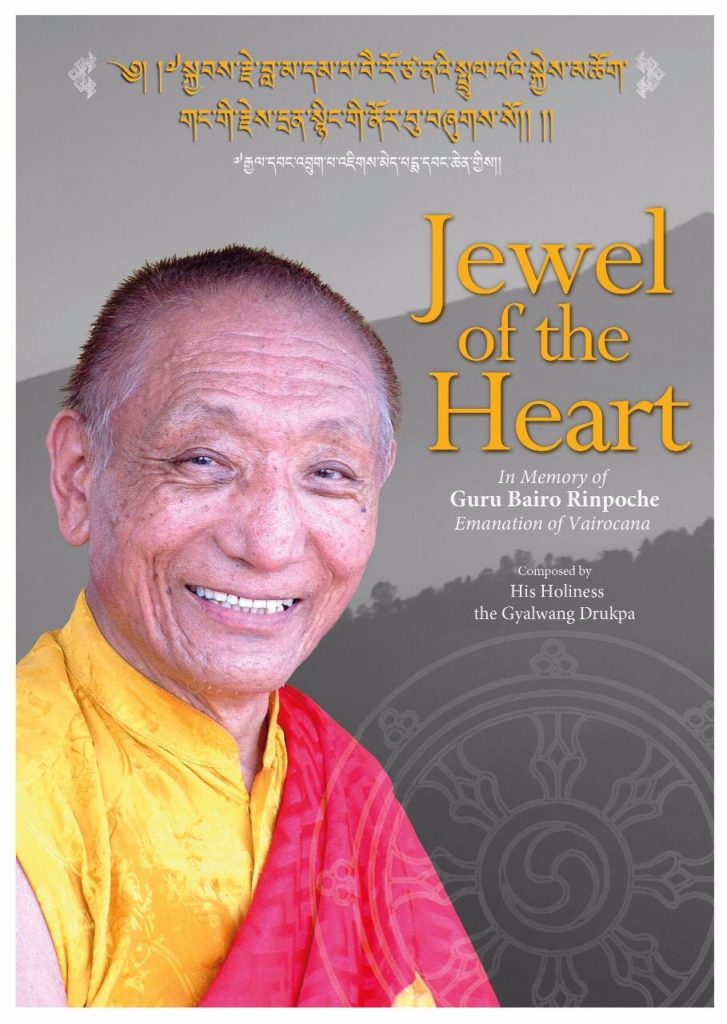 "Jewel of the Heart" will be available by end of October 2017.
Order can be placed at: https://goo.gl/oGZuWn
.
.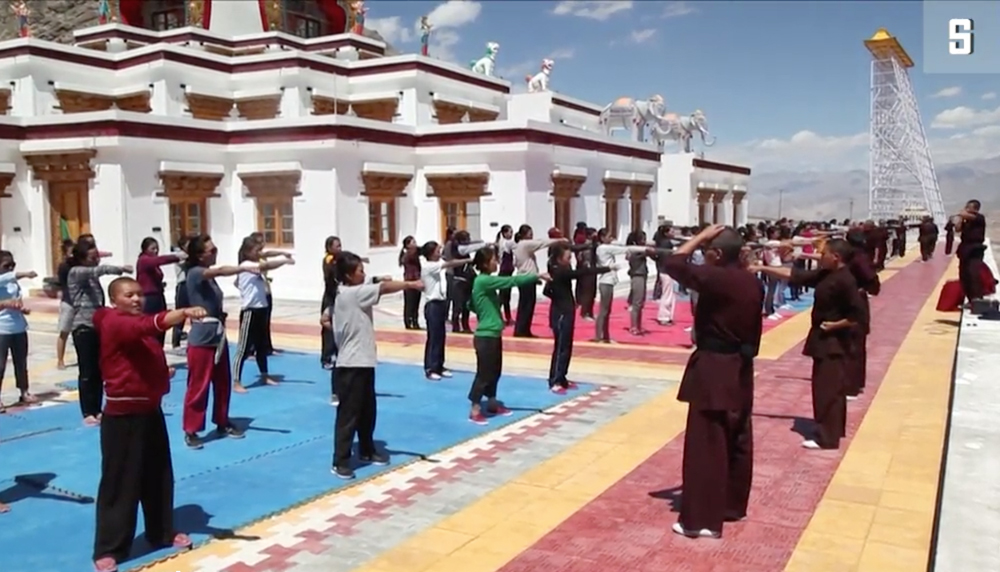 Heute erschien ein Video über die Kung Fu Nonnen Seiner Heiligkeit Gyalwang Drukpa auf
Es dokumentiert einen Workshop der Nonnen für Frauen am Naropa Pothrang in Hemis.
Einfach Spiegel Online anklicken.
Zur Unterstützung der Nonnen auf  Humanitäres – Sponsorenschaft für eine Nonne klicken.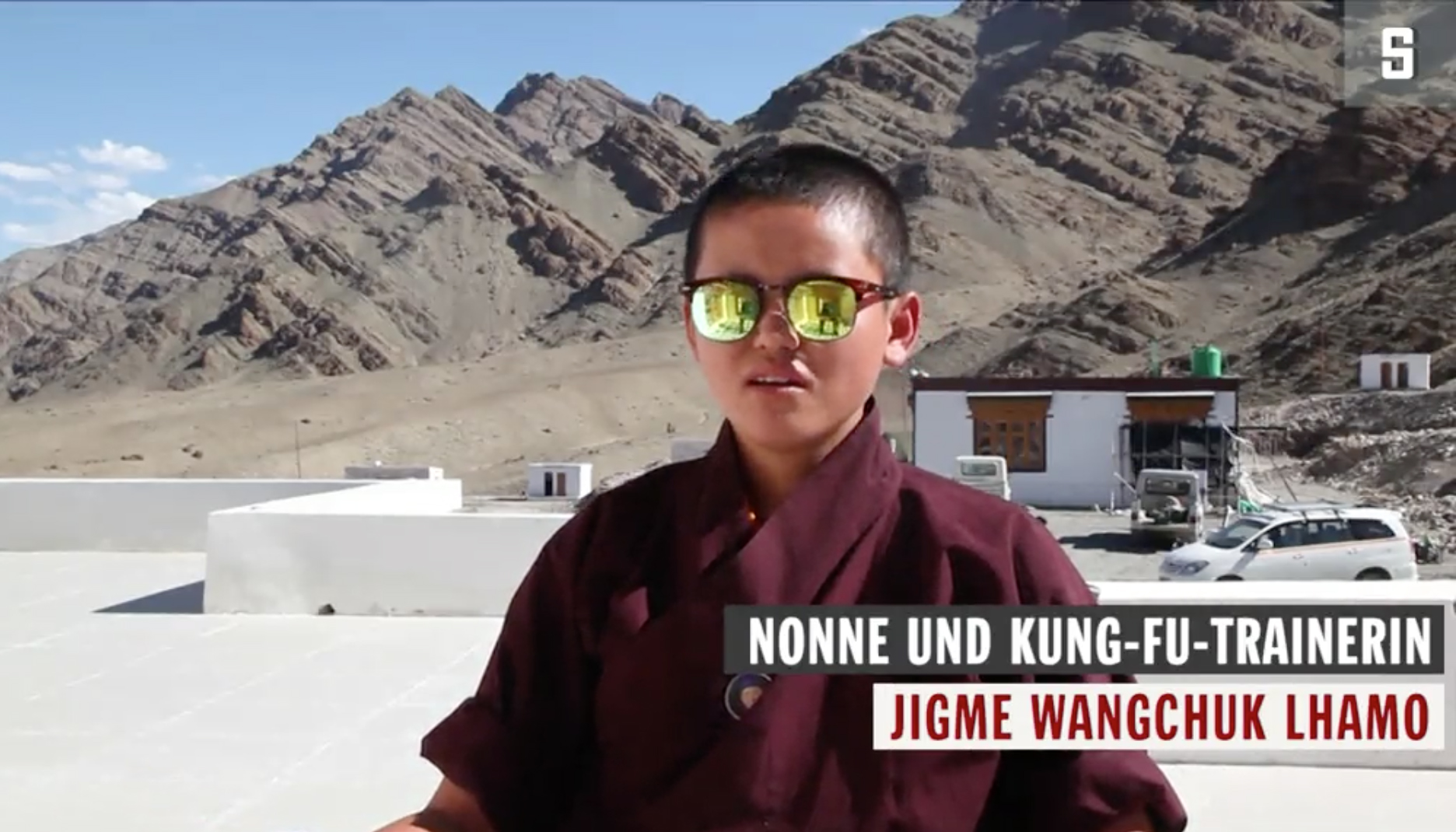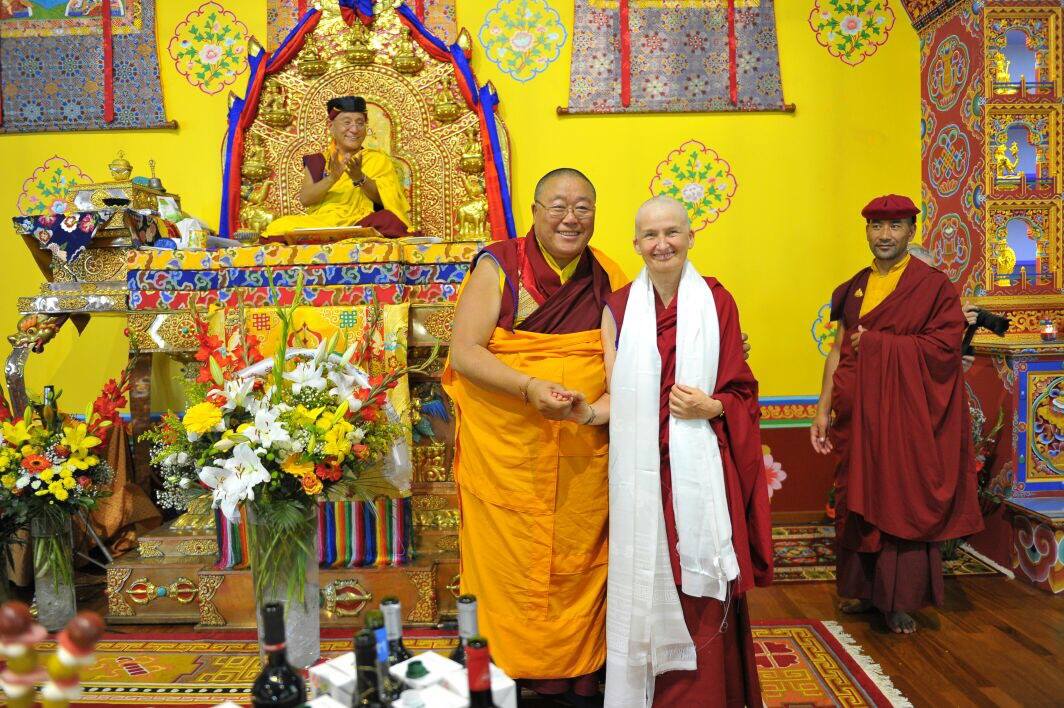 "My very old friend Barbara", wie sich Seine Heiligkeit ausdrückte, wurde von S.H. im Laufe des Yangti-retreats in Plouray zur Nonne ordiniert. Er hat ihr den Namen Jigme Mönlam Zangmo verliehen. Diese freudige Überraschung hat uns alle sehr bewegt.
Liebe Mönlam Zangmo wir wünschen dir von Herzen alles Gute auf diesem neuen Abschnitt deines Dharmaweges. Du siehst sehr glücklich und strahlend aus.
Deine Vajra-geschwister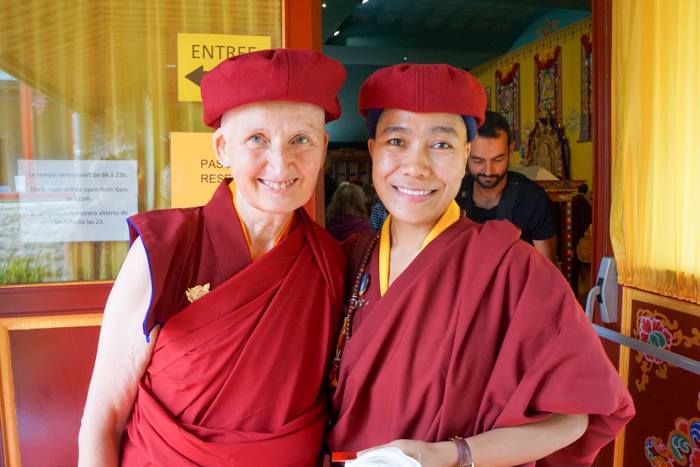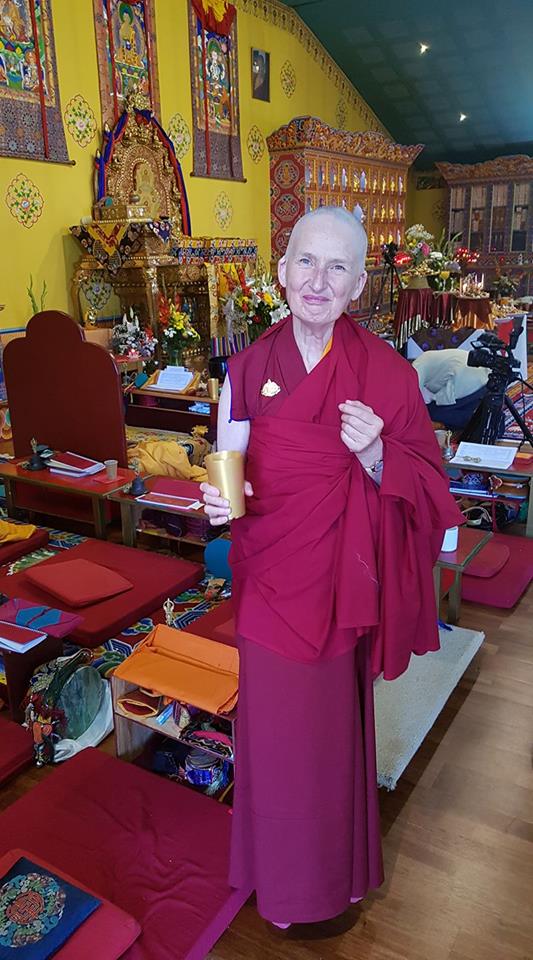 Ausschnitt:
"I urge you as the President of the United States, to be a leader not just for Americans but for people around the world….When you help Americans choose compassion and wisdom over bitterness and hatred, the world will become safer. When you give communities a reason to vote and to participate, you empower the world. When you promote justice for all, the world will prosper. The vast majority of people – no matter how different – want to live peacefully and thrive economically as neighbours and partners. We look to places like America as an example of that wish. And my wish for you and your presidency is to convert that vision into a reality."
Und hier der ganze Brief:
http://www.livetolove-germany.org/images/pdfs/loveletter/20170118-PresidentTrump1.pdf
.
His Holiness the Gyalwang Drukpa was presented with a U.S. congressional resolution from Rep. Carolyn Maloney (D-NY), the U.S. Congresswoman for New York's 12th Congressional District.
The resolution paid tribute to the Gyalwang Drukpa as a world-renowned humanitarian, environmentalist, and champion of gender equality, recognizing his efforts to provide relief services to tens of thousands in the Himalayas following the devastating 2015 earthquake in Nepal; to protect against soil erosion and support clean air through his One Million Trees project; and to empower, educate, protect, and inspire girls and women in the Himalayas and around the world. Other U.S. administration officials were also in attendance of the birthday celebration in Kathmandu, Nepal.
.
.